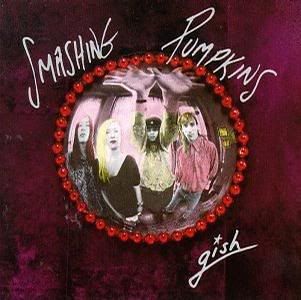 "
Gish was a sublimely spiritual body of work. "Not in a God way, but in a personal way," asserts singer/guitarist Billy Corgan.

"It's got a lot to do with me exorcising old demons, getting my act together, overcoming a lot of my shortcomings. It's an extremely personal record."

The son of a professional funk/jazz guitarist, weaned on the lessons of Bowie, Zeppelin, and The Stooges, Corgan began his musical career in the mid-80's, relocating from his native Chicago down to Florida with a group called The Marked. "Being in that band taught me everything I had gotten into music for was total garbage," he declares. "The whole sex, drugs, and rock and roll thing. It was shallow, everything the Pumpkins [sic] are not."

Corgan came to his senses and returned to the Windy City, forming Smashing Pumpkins in 1988. With bassist D'arcy, guitarist James, and drummer Jimmy Chamberlin, they embarked on an instant buzz-generating series of gigs that included the opening slots for acts like Jane's Addiction, The Buzzcocks, and Caterqaul. Producer Butch Vig (Garbage) helms the boards for Gish,resulting in the toughest,most traditonally "Rock" sounding album of SP's repatiore.
"